about
https://alongtheray.com/about
In the current iteration (we're always evolving and morphing, aren't we?), I'm an intrepid traveler crisscrossing the continent while living
Mar-01-2014 00:00:00 -0500
Ray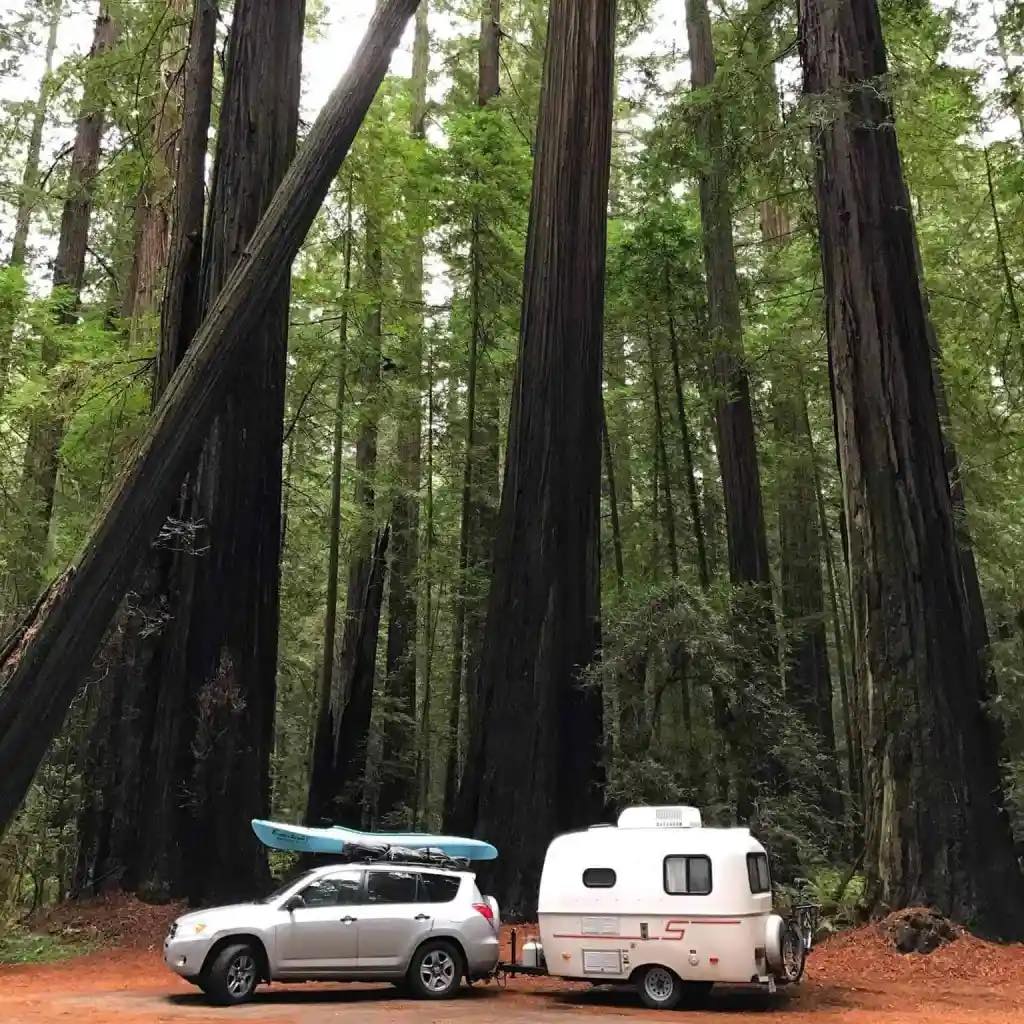 Who is this Ray guy?
In the current iteration (we're always evolving and morphing, aren't we?), I'm an intrepid traveler crisscrossing the continent while living full-time in a tiny camper. I'm often found taking long, slow dances in the wild with beloved mother nature … whenever bears aren't chasing me.
Oops, forgot — my name is Ray. (I have a rather silly nickname I won't share here but can be persuaded to give it up if enticed with delicious coffee and groovy pastry Hint: my weaknesses are carrot cake bars and peanut butter cookies.)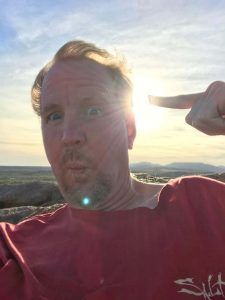 I was born with a profound hearing loss that rendered me deaf since birth, yet I hear the universe deep within. I do speak and read lips quite well — the only real sign language I know are the dirty signs. If you ask me, I'll be happy to show you a few. ;)
I'm a lifelong entrepreneur who ended up dropping out of college to work for myself. My mainstay is a company and community I founded twenty years ago to cover University of Florida athletics at GatorCountry.com. We started selling paid subscriptions for premium internet content way back when it was virtually unheard of and we were the upstart underdogs on the field, upending the traditional media's football cart. It was an uphill battle yet we persisted, becoming a credentialed media outlet and one of the largest college sports sites in the nation as the unofficial voice of Florida Gators fans.
I have a lovely daughter with red hair just like her Daddy. ; ) She's currently winding her way through college and wishes to work with children in a social worker/child welfare capacity, which is great. She really likes sociology, social-economics, and wouldn't mind working up the ladder at a health fitness center where she takes care of — you guessed it, children. I tell her she has her whole life to do whatever she wants and it's okay to change careers if her interests shift.
Let the beauty we love be what we do.

Rumi
A few years ago, I took on a year-long apprenticeship studying Reiki and became a Reiki Master.  In tandem with deep meditation, Reiki has become a foundation of life. It's how I healed from a chronic illness and gained another lease on a life I nearly ended.
In the dawn of 2016 I began my nomadic life on the road. That (crazy?) adventure is still ongoing…
I invite you to follow me along the way as I share the literal and figurative journey in all manner of ways — the highs, lows, introspectives, poetry, photographs, and more.
For more, hop on over to my musings or sign up for an occasional email from me.
Thanks for dropping by! : )
-Ray
P.S. I'd like to hear from you — feel free to sign the "guest book" below where the comments are; tell us a bit about yourself, how you found us, and perhaps where you might be on your own journey…
---

(Webmentions are also accepted. WOOT!)