Awarness lost …and found
https://alongtheray.com/meanderings/awareness-lost-and-found
(Following up from Stuck "in"ertia…) The other night I was digging through old Facebook archives for writings, memories, dreams, etc. I'd shared in
Jul-04-2022 18:07:00 -0400
Ray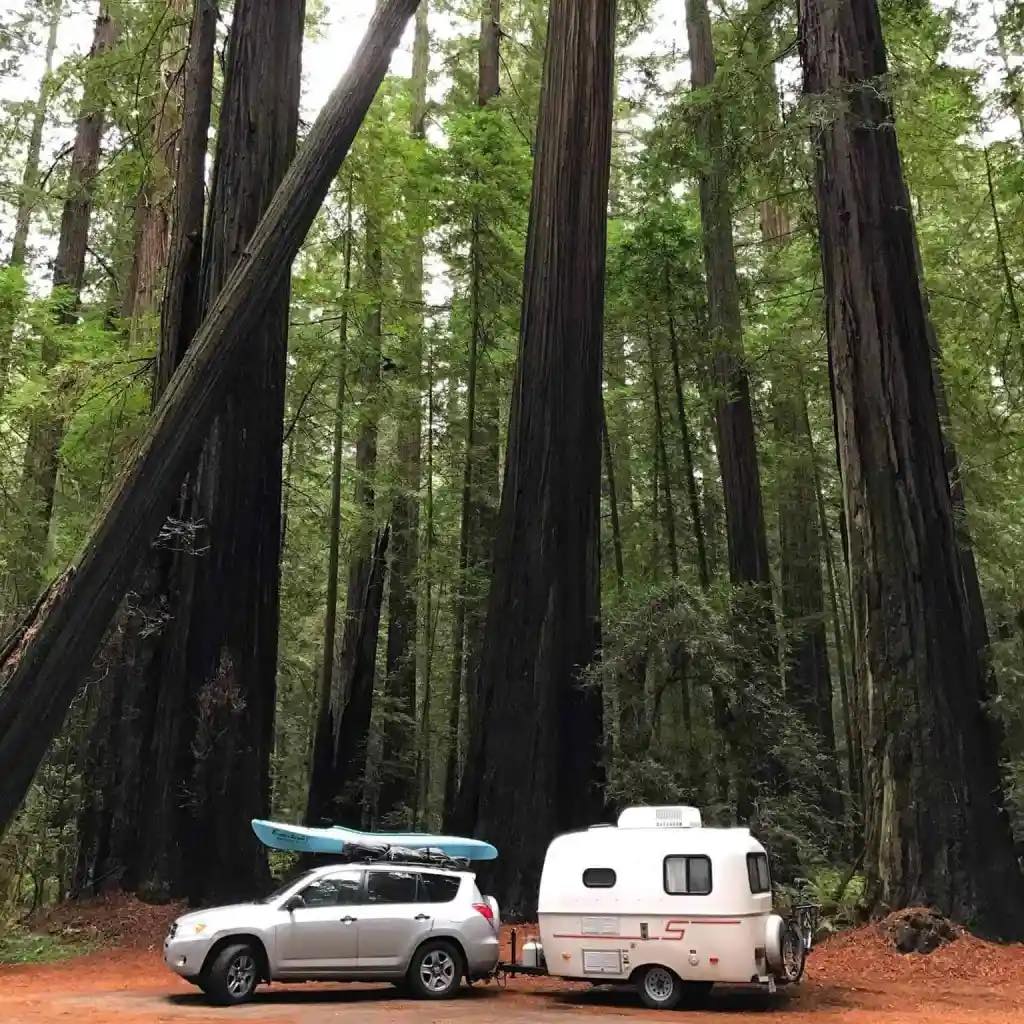 July 4, 2022
Comments
Awarness lost …and found
(Following up from Stuck "in"ertia…)
The other night I was digging through old Facebook archives for writings, memories, dreams, etc. I'd shared in the past to preserve into Obsidian1 and here.
It was there I came across a post from Fall of 2017 after a couple years of the full-time wandering life and stopped in my hometown for what I thought was going to be a brief visit.
It hit me — I hadn't been stuck here for two years as initially thought — more like five years. Wayyy longer than I realized.
I was shocked when it sank in I'd been stuck here for that long. That's five years of life and joy gone by in a blink of an eye with nary a nod to it.
To be fair, the first three years were spent rebuilding my body post-Lyme. And I did hit the road in 2020 for several months, making it as far as the California border until I came back exhausted because I wasn't strong enough yet. COVID also began rearing its ugly head.
The rest of 2020 into the middle of 2021 is a wash what with COVID shutting everything down, including campgrounds n' such.
So in retrospective it seems I've "only" lost around around a year — mid 2021 to mid 2022. I know I was strong enough to hit the road again by the end of 2021 but I stayed put because of the fear I wrote earlier.
Maybe I'm being unrealistically hard on myself for taking so long to get back to doing what I love. Or maybe I was unconsciously staying put to learn new lessons?
I struggle accepting it because inertia has been an issue in my life. Making excuses or roundabout justifications make it harder to expose truth and learning opportunities are lost.
Still feeling unsettled about this tells me that other than facing fear, I haven't completely found the truth yet…
Until now.
It has to do with awareness — that I let these years slip by without being aware of it and being shocked to find out how long I'd been in a deep slumber.
That's not being alive.
I'd rather be consciously doing nothing than unconsciously doing something2.
Being aware while doing nuttin' means at least I know what's going on and I'm open to changing things up. But just churning through the motions unaware like a zombie is bleeding away life.
Lesson learned. To be sure it stays learned, I set a quarterly reminder on the phone to prompt, "Hey you. Are you aware of what you're doing/not doing?"
(Another lesson learned? That writing things down on paper truly helps clarify thoughts and surfaces answers & insights into nagging issues.)
*3
---
In addition to blogging with it, I use Obsidian as an electric commonplace book.↩︎

Like when meditating - it might appear we're doing nothing but we're fully aware as opposed to mindlessly going about things without awareness.↩︎
#&nbsp&nbsp&nbsp#&nbsp&nbsp&nbsp#
(Webmentions are also accepted. WOOT!)
Previous
Stuck "in"ertia
Next
This is my last post …on Wordpress