journal
camping
9-9 Moving on, thoughts on camping
https://alongtheray.com/9-9-moving-on-thoughts-on-camping
Land Between the Lakes, Kentucky I'm sitting in the morning sun. The soft warmth of its rays on my skin and reassuring warmth of my black coffee
Nov-19-2023 23:42:48 -0500
Ray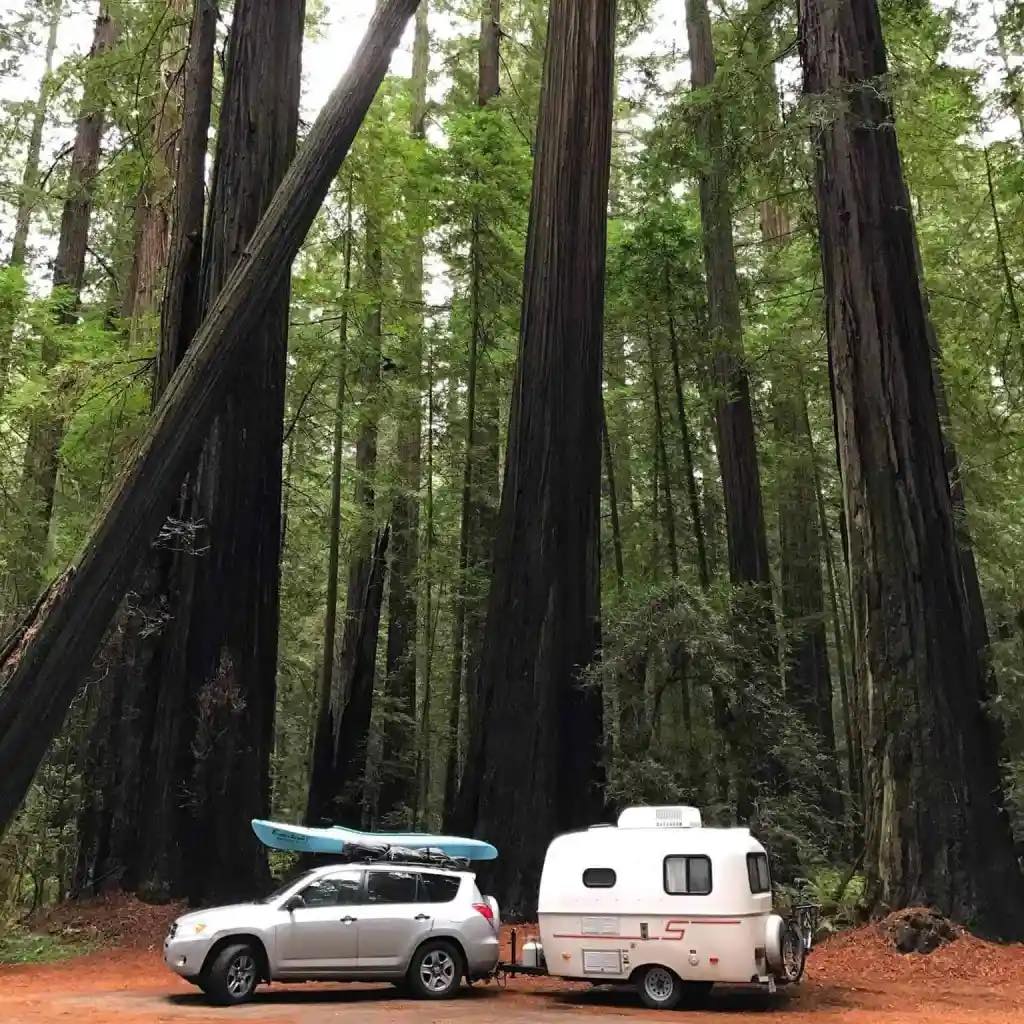 November 19, 2023
Comments
9-9 Moving on, thoughts on camping
Land Between the Lakes, Kentucky
I'm sitting in the morning sun.
The soft warmth of its rays on my skin and reassuring warmth of my black coffee makes me sleepy.
I close my eyes and soak in all in.
#
In one or two days it'll be time to move on from this wondrous Land Between the Lakes. I don't want to leave but alas the Forest Service has 14 day limits on camping here. It's for good reason — to make room for others to enjoy its beauty.
Here is the nirvana of camping. Vast lands, bodies of water aplenty, infinite trails to explore and lots of dispersed camping in solitude away from people.
These kind of places are the reason for my wandering and existing. It is where I can fully unfurl my soul in peace and tranquility.
And so I must move on — the quest resumes.
#
I should explain some of the camping jargon I tend to throw around here and there, yeh?
Primitive and dispersed camping generally means camping in the wild. No electricity and such. Primitive sites may have picnic tables and/or vault toilets.
Dispersed camping is the best kind where there's nuttin' — just wilderness to camp in.
Boondocking means camping without hookups of any kind — no electric or water.
The rest, i.e. state, county, city, Corp of Engineers, National Parks, etc. for the most part are referred to as developed campgrounds with facilities. Some of these are akin to "camping" in a parking lot crammed next to each other (yuk).
Dispersed and primitive camping is the holy grail of 'em all; they're harder to find and is mostly free.
Many folks seem to prefer developed campgrounds to hook their campers up to electricity and water so there's more of these sort of campgrounds.
Most national & state forests and wildlife refuges have dispersed camping; these are my preferred spots. BLM — the federal Bureau of Land Management agency — has the most available land for truly dispersed camping but the vast majority of it is out west. That's why most nomads go thataway, esp. in the winter.
The purest form of camping? Backcountry camping where you throw on a backpack and hike somewhere remote and pristine.
My preference is dispersed camping in the wild but I go wherever the wind takes me on a journey of constant discovery. So I take what is given wherever I end up, be it developed, primitive, or dispersed camping.
#
These days the majority of developed campgrounds require reservations which put a crimp in going with the wind wanderings. This is where I have to begrudgingly plan ahead a bit unlike in the past.
And it's more difficult to stay longer at these places because there are usually only a few days gap of available sites to reserve.
With most dispersed and primitive campgrounds it's first come, first served and stay as long as permitted (usually 14 days). Just the way I like it!
#
When I know I'll be in areas where camping is in demand (usually those near larger cities), I try to plan ahead and reserve available sites on weekends since those are the first to be booked up.
Weekdays are less likely to be booked so that's where I find flexibility in to go with the wind.
That's why you'll see me hopscotching from camp to camp as I make my way to the promised lands of dispersed and primitive camping.
#
Interestingly it is in the dispersed and primitive camping areas that I make those rare long lasting connections with others.
In these wilder places there is an esprit de corps amongst fellow campers and nomads.
Maybe it's where I'll stumble into my next great love? That door is always open to meeting another solitary free spirit to love and embrace.
#
Most of the year I'll wander all over. It is in the winter I head west for several months where it's generally warmer and camping space aplenty (thanks to those vast BLM land holdings).
In the past I'd camp throughout Florida but what with all their state parks switched over to reservation systems without first-come-first-served sites it's about impossible to snag a site in winter thanks to flocks of snowbirds grabbing them up a year in advance.
#
Driving in from erranding in town, I let out a long exhale when I'm back at camp. It's home in nature.
My little cabin way out on the Suwannee river in Florida was like that — I'd exhale deeply when I pulled in the driveway and saw my beloved river.
Do I miss it? Now and then I do.
I'll get it back one day when I'm ready unless the universe has different plans.
#
Down near the boat ramp I see a Dad playfully chasing his little boy around on the beach (while masterfully balancing beer in hand). Oh to be a kid again.
And oh to chase my little red-haired bambino around again to hear the sweet elixir of her joyful laugh.
I love you my sweet sweet Alyssa.
#&nbsp&nbsp&nbsp#&nbsp&nbsp&nbsp#
(Webmentions are also accepted. WOOT!)
Previous
9-8 On writing, close skunk encounters, a past life?
Next
Jeff Davis lake