journal
8-31 (cont'd) It is what it is, stages of nomading, hammock naps, generational joker
https://alongtheray.com/8-31-cont-d-it-is-what-it-is-stages-of-nomading-hammock-naps-generational-joker
Land Between the Lakes, Kentucky (It looks like I skipped a couple pages in my journal so this is a continuation of entries on Aug 31st.) I find
Sep-29-2023 22:05:36 -0400
Ray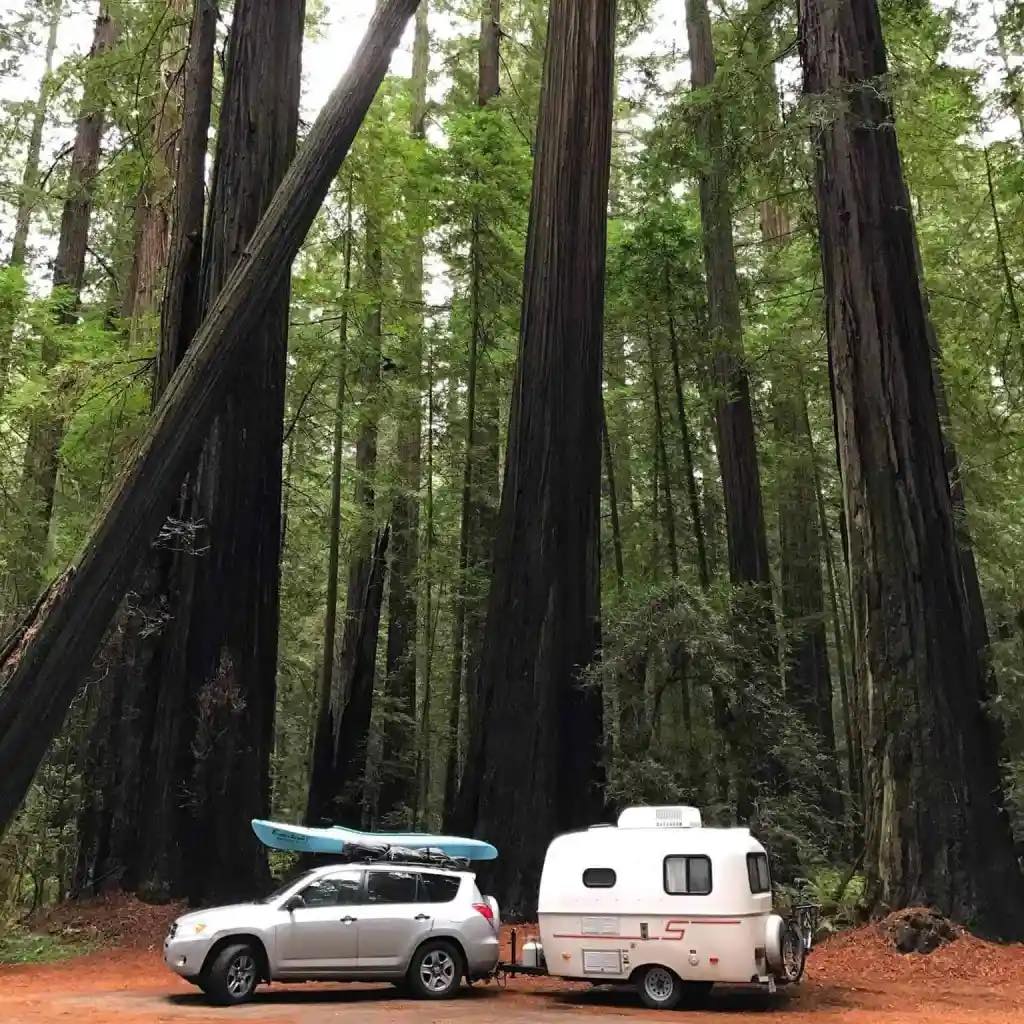 September 29, 2023
Comments
8-31 (cont'd) It is what it is, stages of nomading, hammock naps, generational joker
Land Between the Lakes, Kentucky
(It looks like I skipped a couple pages in my journal so this is a continuation of entries on Aug 31st.)
I find myself very reluctant to haul out my laptop when on the road.
So these written notes pile up before being typed into the blog and emails spill over copiously.
It takes a couple weeks for there to be enough willpower built up to open up the laptop and get caught up on things (likely to the consternation of some!).
In the past I've always had to contort myself to take care of these things in timely fashion and it's always been a struggle because it was outside of my natural flow.
So these wandering days I honor that flow and stay in it because it is there for a reason and always have been thus (esp. after working myself into a terrible long term illness that I wasn't sure I'd ever recover from).
At this stage of life I've earned the right to flow in the ways that work for me and not to bend to the ways of others as I did for a very long time.
In other words as I'm known to say: "It is what it isssss!" ; )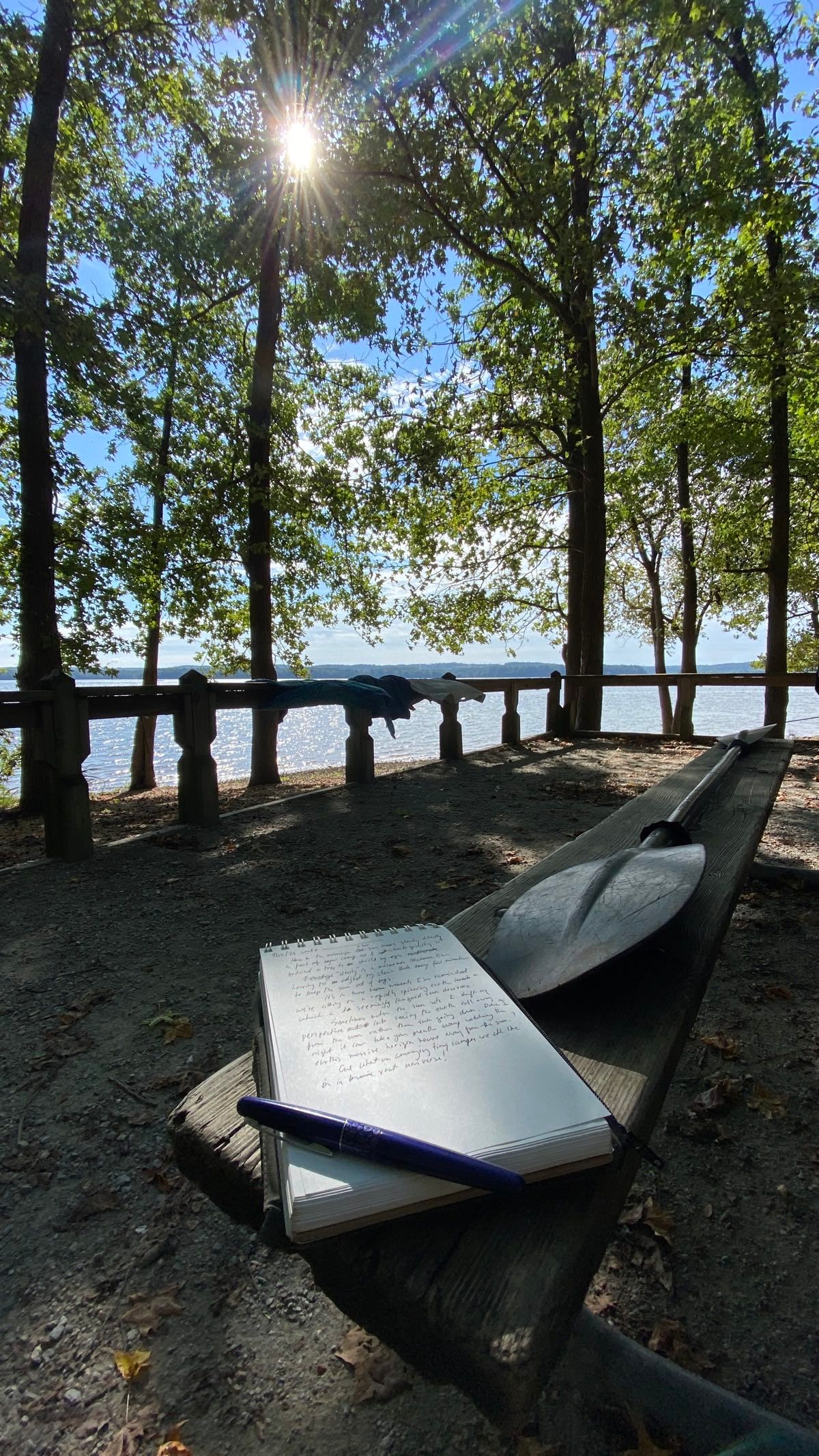 #
I find myself constantly learning something new and it greatly pleases me because it means I'm still growing and evolving.
#
Stages of my nomad life so far:
1st stage was exploring and constantly roaming while learning a new way of life. I was haunted and finding my way.

2nd stage was diving more into the boondocking lifestyle (camping in wild areas outside of traditional campgrounds) and staying put for longer periods of time. This is when i found my bliss.

3rd stage (at present) has been wandering without purpose or direction and taking my sweet time doing it (as I like to say I go where the wind takes me but in the past I had a general direction I was headed, i.e. west or east). A time where I follow my bliss.

4th stage who knows what's next? That's the beauty of living an uncertain life.
One part I know I'll do in the 4th stage is settle into a steady system of getting my notes into the blog. It's just a matter of sorting it and I have a feeling I'll "get" it.
#
Afternoon naps outside in a hammock strung between trees is the best. Naps end up being more fulfilling and very rejuvenating — akin to taking a long nature bath. In Japan it is called Shinrin-yoku, "Forest bathing."
Back when I was staying in the city recovering from Lyme disease I'd muster the strength to go to a local park and take long healing naps in a hammock at the edge of the woods.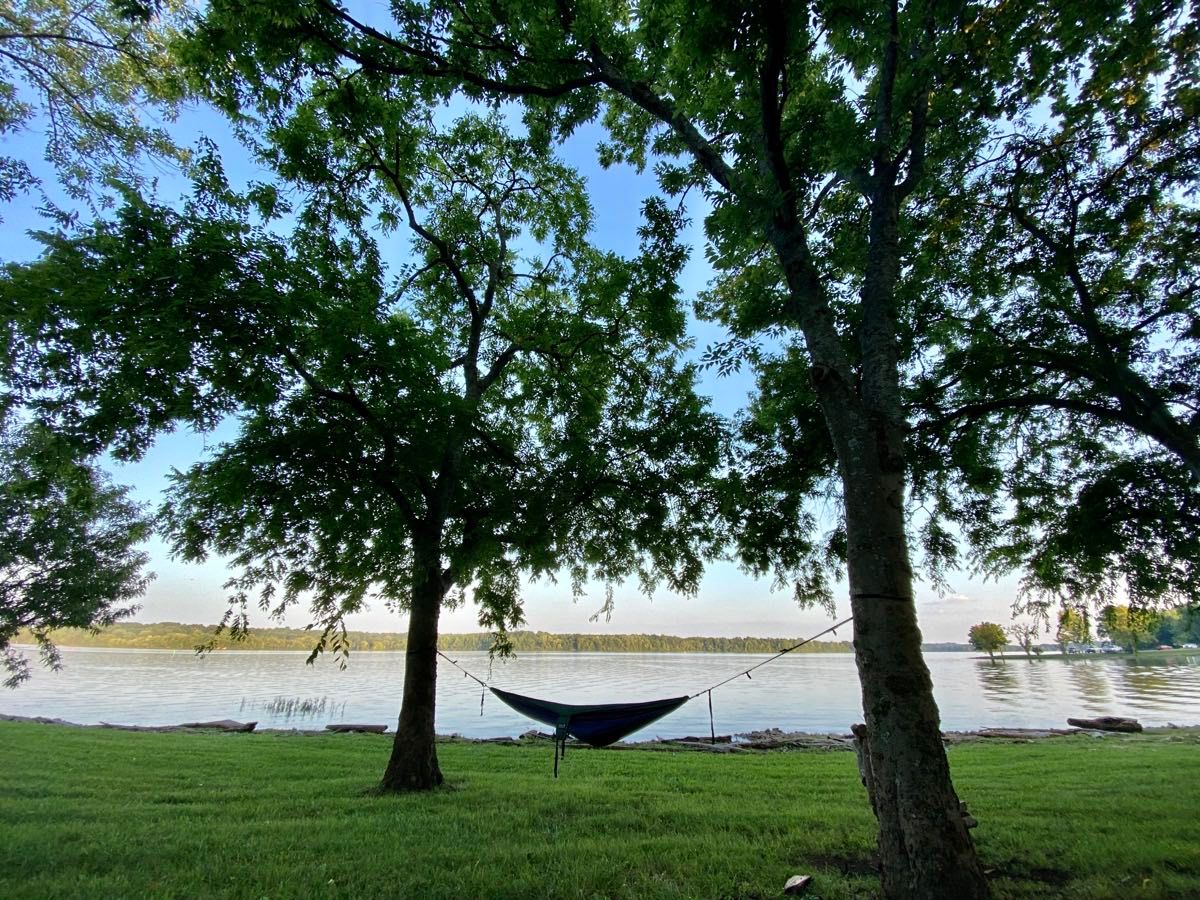 …from Cages Bend campground in Gallatin, Tennessee
#
MISSING TOWEL UPDATE:
I found it balled up in my hammock. Forgot I was using it as a pillow.
(insert sheepish grin)
At least it provided writing fodder for when things really do walk away, yeh?
#
A nice family walked over to the beach near my campsite. I hollered at their kids to watch out for alligators! They froze, eyes open wide.
The parents laughed and told 'em I was kidding.
I faux apologized, saying I was from Florida and used to always looking out for 'em.
The practical joker in me carries on the tradition instilled by my Dad and Popa Hines, (his Dad and my grandpa). Both were masters at it so I try my best to measure up. ; )
#&nbsp&nbsp&nbsp#&nbsp&nbsp&nbsp#
(Webmentions are also accepted. WOOT!)
Previous
Journaling time on Paynes lake in Alabama
Next
9-1 Slo-mo'ing life, constant maintenance (and clumsiness)