travels
Campground showers (and skinny dipping)
https://alongtheray.com/campground-showers-and-skinny-dipping
Since I've been on a year long hiatus from my nomad life I've been reminiscing about it from time to time to ease the hole in my heart from dearly
Jul-23-2019 00:00:00 -0400
Ray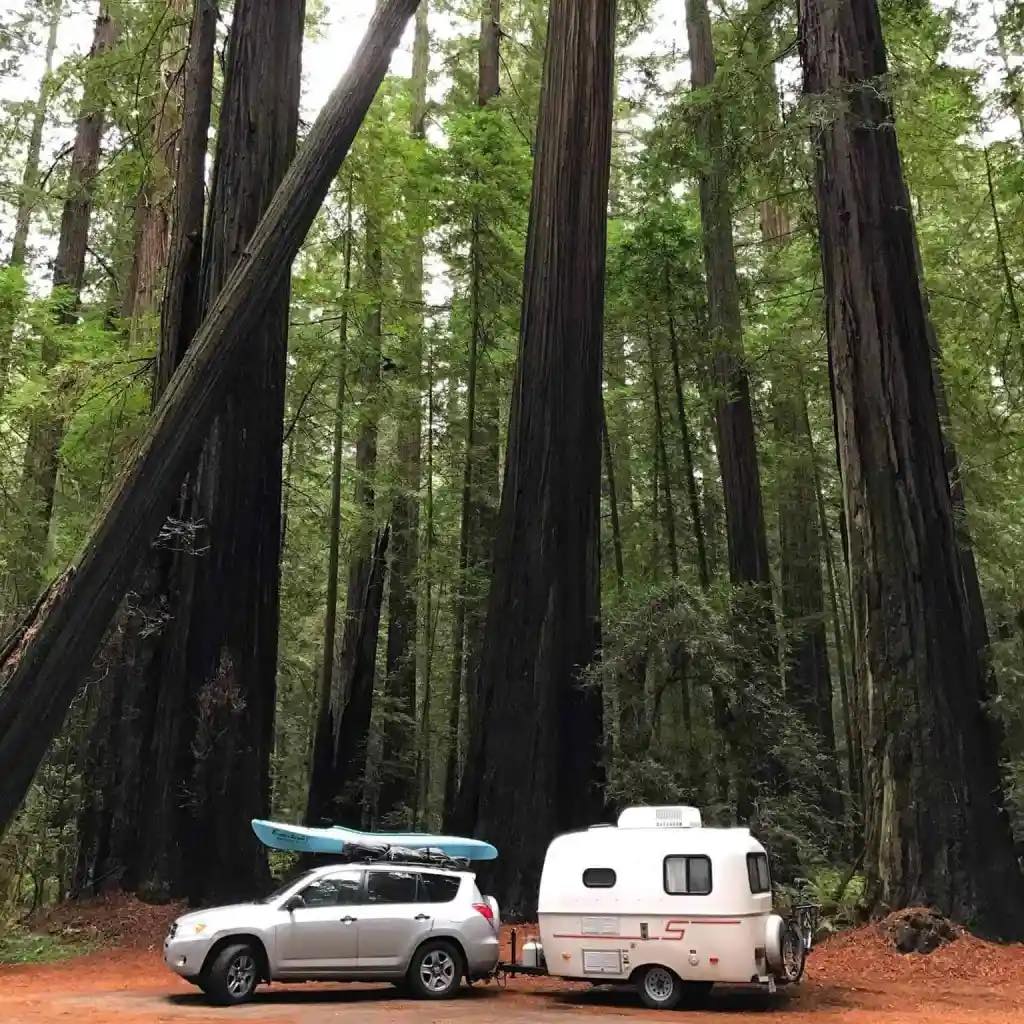 July 23, 2019
Comments
Campground showers (and skinny dipping)
Since I've been on a year long hiatus from my nomad life I've been reminiscing about it from time to time to ease the hole in my heart from dearly missing it (I hope to be well enough to get back on the road in a couple months).
Part of my healing routine (from Lyme) is an easy daily swim in the local pool. I always feel much better for whatever reason — the sensation of floating in cool water is quite the relief.
After each swim, I hop in the showers in the locker room. It was this morning I realized they were very much like typical campground showers — a few shower heads in a row on a wall with no privacy. Along with gimpy water flow and time-release valves you have to keep pressing to keep the water flowing. And lukewarm water, of course.
I freakin' loved it. The realization brought a smile to my face along with fond memories of so many different showers across the continent, all with their own unique quirks.
I remember the showers at a Maine state campground being almost luxurious with private showers in classy wooden plank buildings and unlimited (hot) water time. There's the ones in California whose showers are very skimpy on water thanks to ongoing drought issues (I understand now some of them are closed to save even more water) — you also had to pay on top of it (in my experience, I had to pay at around 1/4ths of the campgrounds). Some of the national parks had the best FREE showers with a blast of hot water and privacy.
The weirdest? The showers at Mesa Verde national park had signs plastered on each shower that were pictograms asking people to please not poop in the showers (shudder). I guess it's a thing in some foreign places)?
The most memorable? The more remote places where there were no facilities. I'd often go skinny dipping in the lakes, ponds, creeks, etc. as available as long as no one else was around to be offended (lol).
My favorite was up in Michigan on national forest land. It was pretty high up so the pond was very cold. I ventured in anyway and egads, it was so cold it hurt but it was so invigorating and so worth it (and very cleansing!). I'll never forget — by the time I got up to my (shivering) neck in the water, a pair of bald eagles flew overhead close by. It was a magical moment emblazoned in me forever.
The best thing about all these campground showers and skinny dipping moments? The sheer variety of different experiences through it all. Rather than seeing the same old shower every day in a house, taking a shower on the road became a welcome adventure of liquid varieties.
It's not just the different showers and such — your mind changes and expands when confronted with a steady stream (pun intended) of different experiences and oh, the memories! Now I have vast store to draw from in each and every little experience — be it showers or people or land or adventures.
Take showers in different places and expand your wet souls, my friends!
#&nbsp&nbsp&nbsp#&nbsp&nbsp&nbsp#
(Webmentions are also accepted. WOOT!)
Previous
Simply writing daily
Next
The surprising art of sitting still